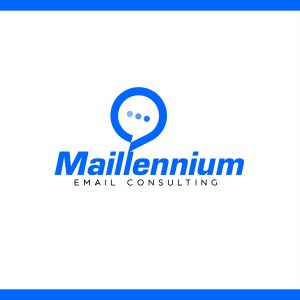 Email marketing is a way of promoting your business using email communication. When done correctly, it is inexpensive and can be more effective than other forms of digital marketing when targeting a specific audience. Email marketing specialists work with email automation software sending out emails and newsletters, in their work to increase brand awareness and establish a company's place in the competitive marketplace.
Email marketing is a great way to stay in touch with customers, deliver well-timed offers, and increase brand awareness.
The duties of an email marketing specialist vary, but there is typically a basic list of tasks all email marketers can expect. Email marketing professionals are tasked with creating and monitoring a variety of email marketing campaigns, ensuring design and layouts of emails are optimized, user-friendly, proofreading key messaging in and out of email templates, sending graphics requests to designers, compiling email lists, purging email lists and securing database information for future campaigns.
Email marketing is a crucial component of an email marketing specialist's job description. The exact duties of an email marketer can vary according to the company, but the following list outlines the most common tasks:
Email marketing is an email advertising initiative. These professionals cultivate relationships based on mutual understanding and positivity. Through a variety of initiatives, like newsletters, lead nurturing, and more, the average email marketer builds relationships that are beneficial for all parties. With the emphasis on building relationships, companies can ensure that they keep lifelong customers with something as simple and effective as an email. An email marketing specialist should be able to create impactful engagement at each stage of sales, from lead generation to conversion.
Marketers who use email marketing generate more qualified leads, nurture those leads through the sales process, and convert them into loyal customers. Our email marketing specialist will collaborate with you and your staff to create a customized strategy that resonates with your customers and helps you achieve your sales goals. We can help you drive more sales from existing customers by creating automated campaigns that nurture relationships with current clients and prompt them to purchase again or recommend your company to family/friends who could benefit from what you're offering.
Email marketing is one of the most effective forms of marketing and advertising. This type of digital marketing campaign is helpful for those that want to reach a large number of customers effectively and inexpensively. The idea behind this method is that it establishes a more personal form of communication, so that companies can establish a strong relationship with their potential customers.
Email marketing is an essential part of any digital marketing strategy. When executed correctly, email keeps brands top of mind with customers and drives higher conversion rates than other digital channels. That's why we recommend investing in dedicated email marketing teams and specialists. These pros know the ins and outs of email and can drive exponential ROI through the platform with ease. Develop an effective email campaign that promotes business growth with our helpful guide.
Email marketing is a powerful tool that's often overlooked by new and experienced marketers alike. Let our helpful guide help you understand what it takes to create an effective email marketing strategy.
Email Partners – ESP partner selections and recommendations. In-house or hosted solutions. Helping you pick the best provider and partners to work with.
Email Deliverability – 95 of your 99 problems are probably from your data. We already know this and better yet? Know how to fix them.
Email Expert – We discourage the use of the word "expert" but we are also not hung up on syntax. The best anyone is going to be is a guide. When you are in unfamiliar territory, trust the guide